A project to remember and pay tribute to fellow travelers and pioneers in the dyslexia community.
What do these stories tell us? The dyslexic life is not only about struggle, it is about creativity, ingenuity and resilience.
Ours is a beautiful community. 
If you have a submission, please email me at: contactdyslexiclibrary@gmail.com.
2019
Terry Davies | Engineer, built heritage advocate, bookstore owner (1934-2019) | Santa Barbara, Califonia, US
Cheri Rae, author of DyslexiaLand, wrote this thoughtful obituary for her friend Terry Davies:
"Terry recently came to clarity about his difficulties in school. It was dyslexia, he discovered, revealing both pain and pride in the late-in-life understanding. It explained the dichotomy of an accomplished engineer's lifelong struggles with the written word. He didn't complain about it; he was grateful for the insights.
Throughout the high points and low ones, Terry maintained his resilience and absolute decency. He sang in the choir at St. Barbara Greek Orthodox Church; he supported local schools; he recently designed and built a little free library; he listened to children and treated them with great respect. Actually, he treated everyone with great respect."
Helen Arkell | Dyslexia campaigner, founder of Helen Arkell Dyslexia centre, MBE | 19200 – 2019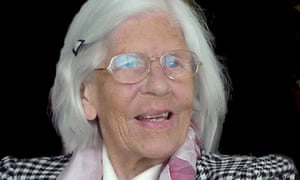 Obituary by Helen's daughter, Jill Gotke:
"My mother often encountered indifference from the educational establishment but spent many years battling to ensure that dyslexia was taken seriously by the government, education authorities and the public. She was fearless and selfless, but never confrontational.
With a wicked sense of humour and an infectious laugh, she stayed steadfast in her conviction that dyslexia was a challenge that could be overcome with patience and specialist teaching."
She could speak four languages, but assumed she was stupid because she found reading and writing so difficult. She said: "When you think you're stupid, it not only affects your school life, your confidence gets a big knock. Since I've come to understand dyslexia I've felt much the most important thing is not the reading or spelling, but the knock to the confidence."
Tim Conway | Actor-Comedian (December 15, 1933-May 14, 2019)
Funny man Tim Conway was an American actor, writer, director and comedian. He was beloved for his role on the Carol Burnett show.
He learned early to use dyslexia to his advantage. The NPR obituary says: "He had dyslexia, and when he read words that weren't there, he found other kids would laugh. Conway recalled thinking: "This is a way to make a living. I'll just go downtown and read and have people laugh."
On his website he writes: "I do not have a serious thought in my head."
He wrote a memoir, called What's So Funny? My Hilarious Life. 
Luke Perry | Actor (October 11, 1966 – March 4, 2019)
Luke Perry was an American actor best known for his work on Beverly Hills, 90210. He said he wasn't on social media because of his dyslexia.
Keith Flint | Musician (September 17, 1969 – March 4, 2019)
Keith Flint was a member of the popular British punk rock band Prodigy. He was described as being a "bright boy with dyslexia" and was disruptive in class.
Paul Dewar | Community builder, i
nternational affairs and

development expert

, educator, founder of Youth Action Now, Member of Parliament (

January 25, 1963 – February 6, 2019)
Paul Dewar was a beloved community builder and MP who lived in Ottawa, Canada.
In talking about his dyslexia he said, "It's part of me, not all of me." He said that dyslexia never held him back, and "in a sense, it kind of allowed me to go further ahead…it's allowed me to really take things on" (Source: Canadian Press).
In a 2018 interview with the Ottawa Citizen, Dewar says that as a child he sometimes felt isolated, but this helped him develop the skills that he is respected for: "It drove home how crucial it was to treat everyone with respect and dismiss the real and imagined hierarchies between people."
Sadly, he died at the age of 56.  I am grateful and humbled that he shared his dyslexia journey with the world, and that he supported my journey at the Dyslexic Library. He once sent me the message: "we are fellow travelers."
Paul Dewar: Great Canadian Dyslexic
2018
Though he once remarked that starting a library was an "unlikely pursuit" for a dyslexic,  it actually makes all the sense in the world. Many dyslexics love and appreciate the beauty and importance of books, libraries, literacy and reading (even if they don't like doing it). Free Little Libraries, those little wooden boxes perched in the front yards of homes in 88 countries, from the Netherlands, Brazil, and Japan to Australia, Ghana, and Pakistan, was on a mission to encourage community and reading:
"I love stories. And I love learning," he said. "But I would never say I love reading" (source: Todd Bol Searched for a Mission and Finally Found It With Little Free Libraries)."
Ingvar Kamprad | IKEA founder, Sweden (
1926

-2018)
Ingvar Kamprad is the founder of the iconic house ware store, IKEA–famous for bringing Swedish design to the masses. This creative dyslexic is known for using his dyslexia as a business advantage. He is a pioneer of flat-packing furniture for easier shipping, and for creating his own naming system when he had trouble remembering the codes used to identify each piece of furniture:
"Kamprad created a naming system where he gave names to each piece of furniture. For example, large furniture is given names of Swedish places, chairs and desks have men's names, and garden furniture is named after Swedish islands. This system was easier for Kamprad to remember and visualize each product, since most of the names were of places familiar to him." (Dyslexic Advantage)
And it works: most IKEA devotees know that Billy is a bookshelf, Ektorp is a sofa, Ribba is a frame.
While his loss was mourned, his talents were celebrated.
Canadian sculptor and naturalist, William (Bill) Lishman, passed away December 30, 2018 at age 78. He was described by the Toronto Star as a "dyslexic, colour-blind, wildly creative sculptor."
In the Canadian Geographic:
"Lishman was dyslexic, and schools in the 1950s were not equipped to do much for an exceptional learner other than demonstrate repeatedly that he was not like the other kids in the class." (File this under "plus ça change").
Canadian Museum of Nature says "Bill was best known for conducting the first aircraft-led migration of birds, a journey that moved the markers of scientific knowledge about bird migration. His successful endeavour to lead migratory birds with an ultralight aircraft was dramatized in the 1996 film "Fly Away Home."
His Iceberg Sculpture is a thing of beauty in downtown Ottawa.
Allies
Diana King |Author, teacher and co-founder of
The Kildonan School, US (1927-2018)
Not dyslexic herself, Diana King was a true ally. Her uncle was dyslexic, and she devoted her life to ensuring all children learn to read. Understood calls her a "pioneer and champion" in the field of dyslexia, and "one of the most influential Orton–Gillingham practitioners in history."
She famously said: "The time to diagnose dyslexia is before the child has a chance to fail at reading." Amen sister!